MARSELL

Creative Direction


The new Marsell site is the brand's historical archive. All brand products, on a display as if in an art gallery.

Synonym on the International level for innovative hand-made shoes (and what's more: also bags and leather goods), for 16 years Marsell has been much more than a simple brand. It is a multi-faceted creative project that, in addition to shoe and accessory manufacturing, also develops a series of multi-disciplinary spaces dedicated to art - from video to performance, from installation to reading, from painting to photography.
Among the brand's most cherished "treasures" is an archive of the creations produced in its years in business.
An archive that has not yet been fully appreciated but has finally become the highlight of the new Marsell website, that opens with a long list of every model ever produced to date, baptized with names that seem to have been taken from a futuristic magazine: Bombolone, Zucca Zeppa, Trampolina, Zeppogna, Pallottola, Cetriolone, Cartaspalla, Ricicarro, Smattafondo...


---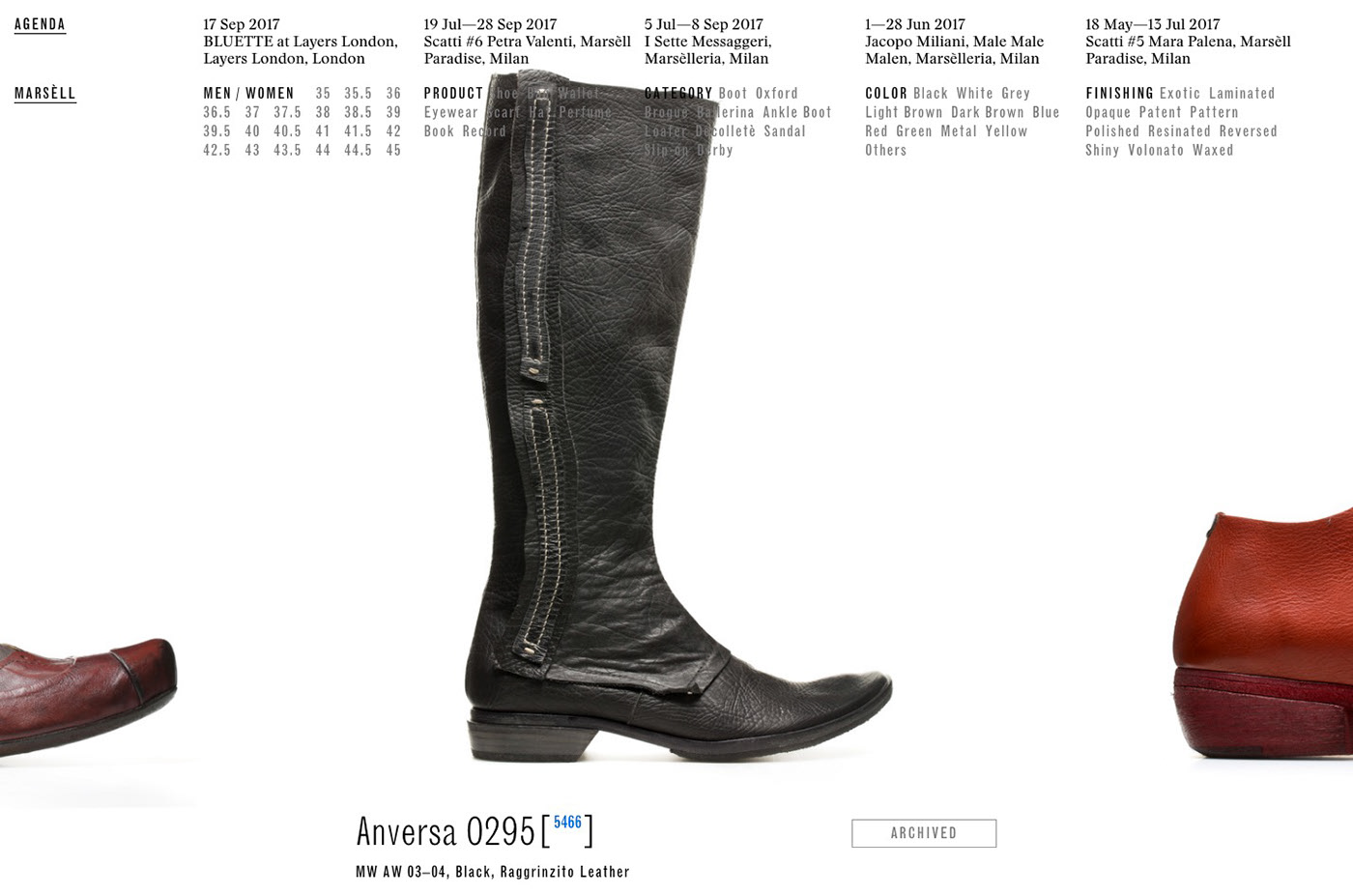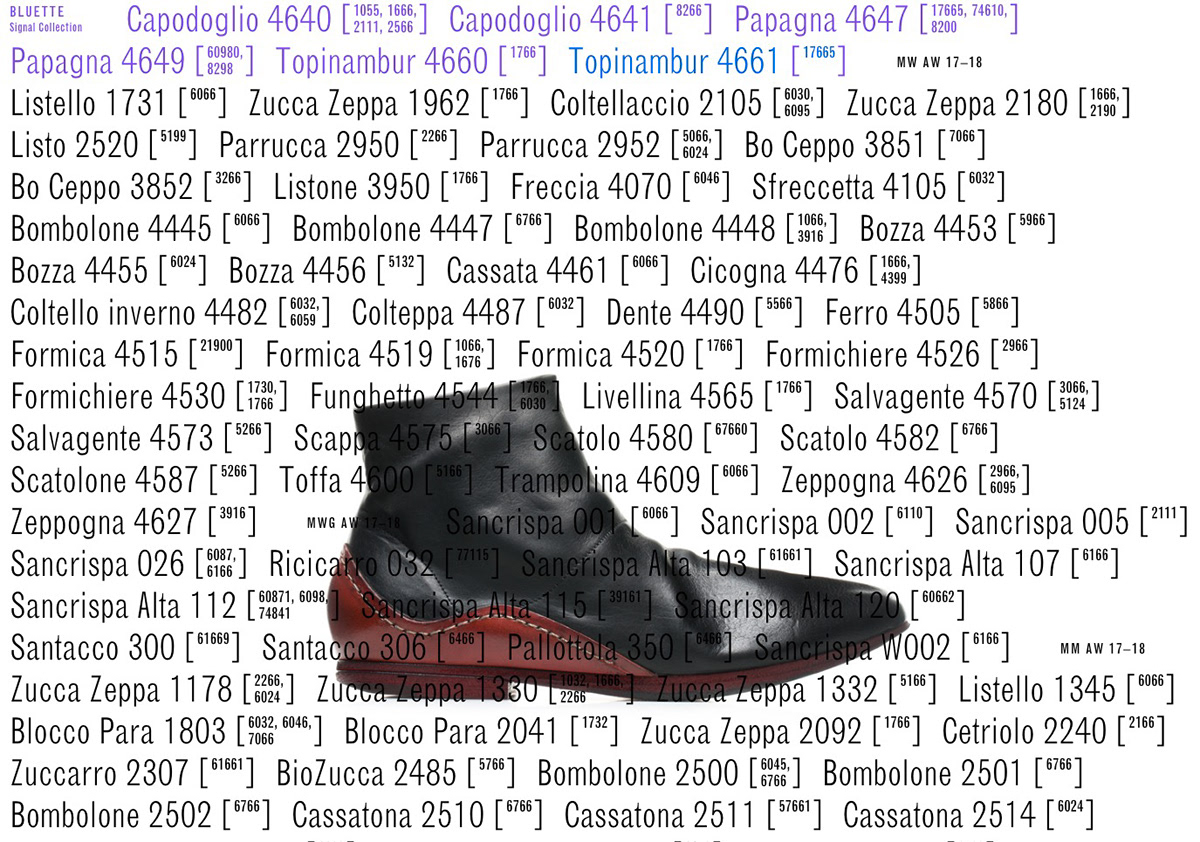 ---