DIMORA 83 VENEZIA

Creative Direction
Riviera del Brenta, Venice, 2021.
Between history and contemporaneity: the client came to us in 2018 with a concept of a new b&b inspired by the Venetian territory.
Our job was to help her create this new brand from scratch.
We created an organic brand identity system with the philosophy that conveys a coherent sense of self but adapted to capture the unique nature of the place it was in.
The new b&b has been created in a part of the barn of an agricultural court at the gates of the province of Venice, along the Brenta river.
A spatial and material dialogue between history and contemporaneity is the leitmotif of the project, also characterized by great care in terms of environmental sustainability: in addition to the use of technical and plant devices for energy containment, special attention to the territory and the surrounding landscape in the use of materials and design choices.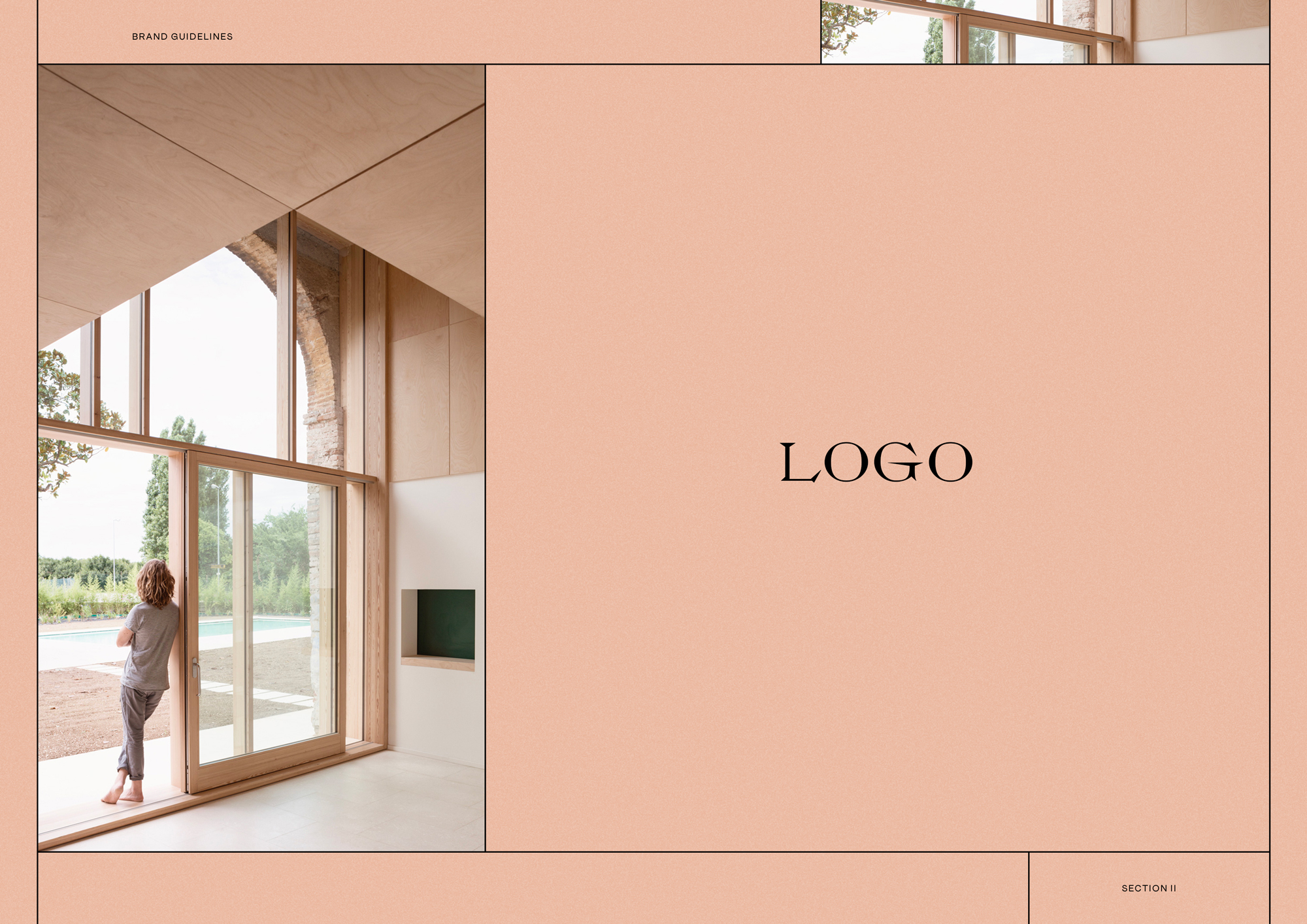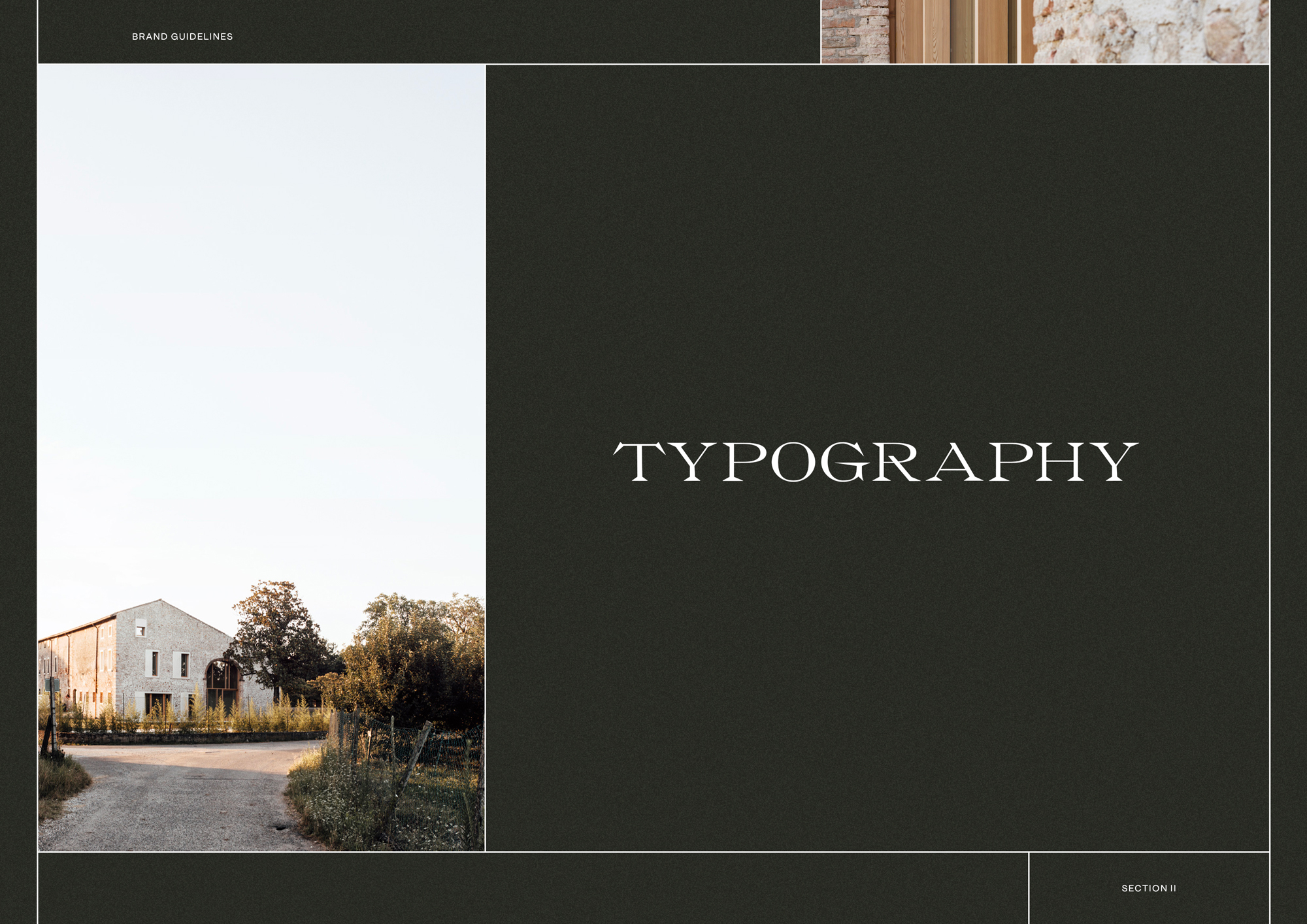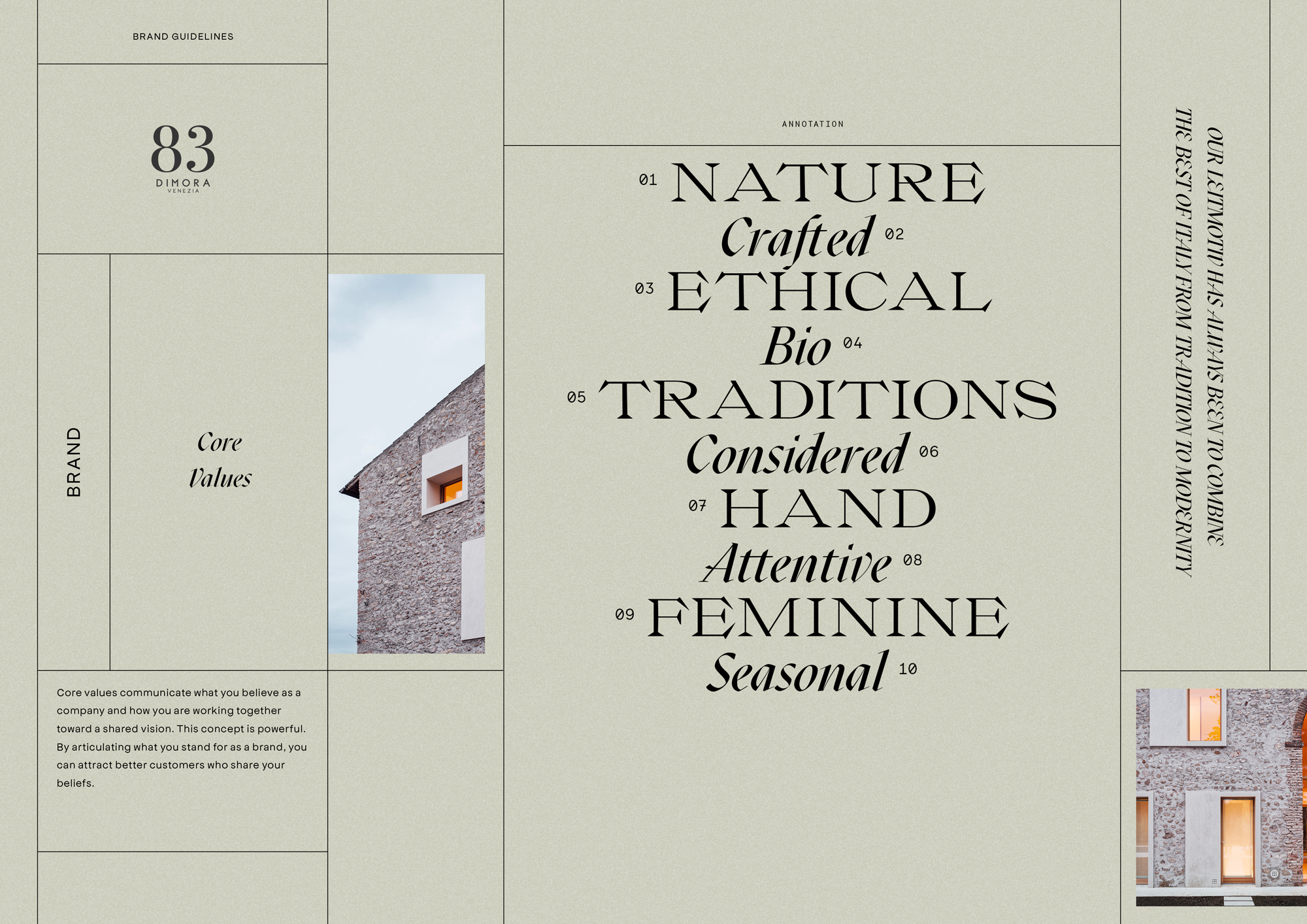 ---